TORONTO — On the heels of shaking up its partnership with Intel, Micron Technology Chief Technology OfficerErnie Maddock took the stage at the J.P. Morgan 16th Annual Tech Forum at the 2018 International CES to field questions about the road ahead.
In a Q&A and session moderated by Harlan Sur, analyst for U.S. Semiconductor and Semiconductor Capital Equipment Research at J.P. Morgan, Maddock emphasized that the update to Micron's working relationship with Intel is only related to NAND development.
At the top of the week, the companies announced they have mutually agreed to work independently on future generations of 3D NAND. Micron and Intel will complete development of their third-gen 3D NAND technology toward the end of the year and into 2019. Maddock said based on evolving roadmaps and the needs of each company's respective markets, it made sense to diverge for the next node.
The end of the 3D NAND joint development agreement with Intel was "thoughtfully and carefully considered," and doesn't affect shared manufacturing facilities, he said. The companies are still collaborating on 3D Xpoint, a technology that got little attention in the Q and A despite a comment from Micron CEO Sanjay Mehrotra during the company's recent quarterly webcast that it would have more news.
In November, Intel and Micron announced the completed expansion of its IM Flash facilities in Lehi, Utah, that will produce 3D XPoint, which is being used in Intel Optane technology, including Optane memory for clients, the Optane SSD 900P series and new capacities and form factors of the Optane SSD DC P4800X series.
Sur noted 3D NAND has been a bright spot for Micron. Having struggled with planar NAND, once 3D NAND got started, the company's overall execution improved on several fronts. He said Micron's split from Intel on that technology might be a good decision given the company's current success. It does, however, raise questions about the impact on R&D momentum going forward.
Maddock said Micron has "arm's length agreements" to sell products to partners that will roll off in 2018 and into 2019. In the grand scheme, it will be bearing more R&D expenses, so it will have to rationalize in this new world, including figuring out how to do things better. He said Micron is now ramping up second-gen 3D NAND and has great products on third-gen technology slated for 2020-21, including the expansion of its SSD portfolio and managed NAND, particularly for the notebook and embedded markets.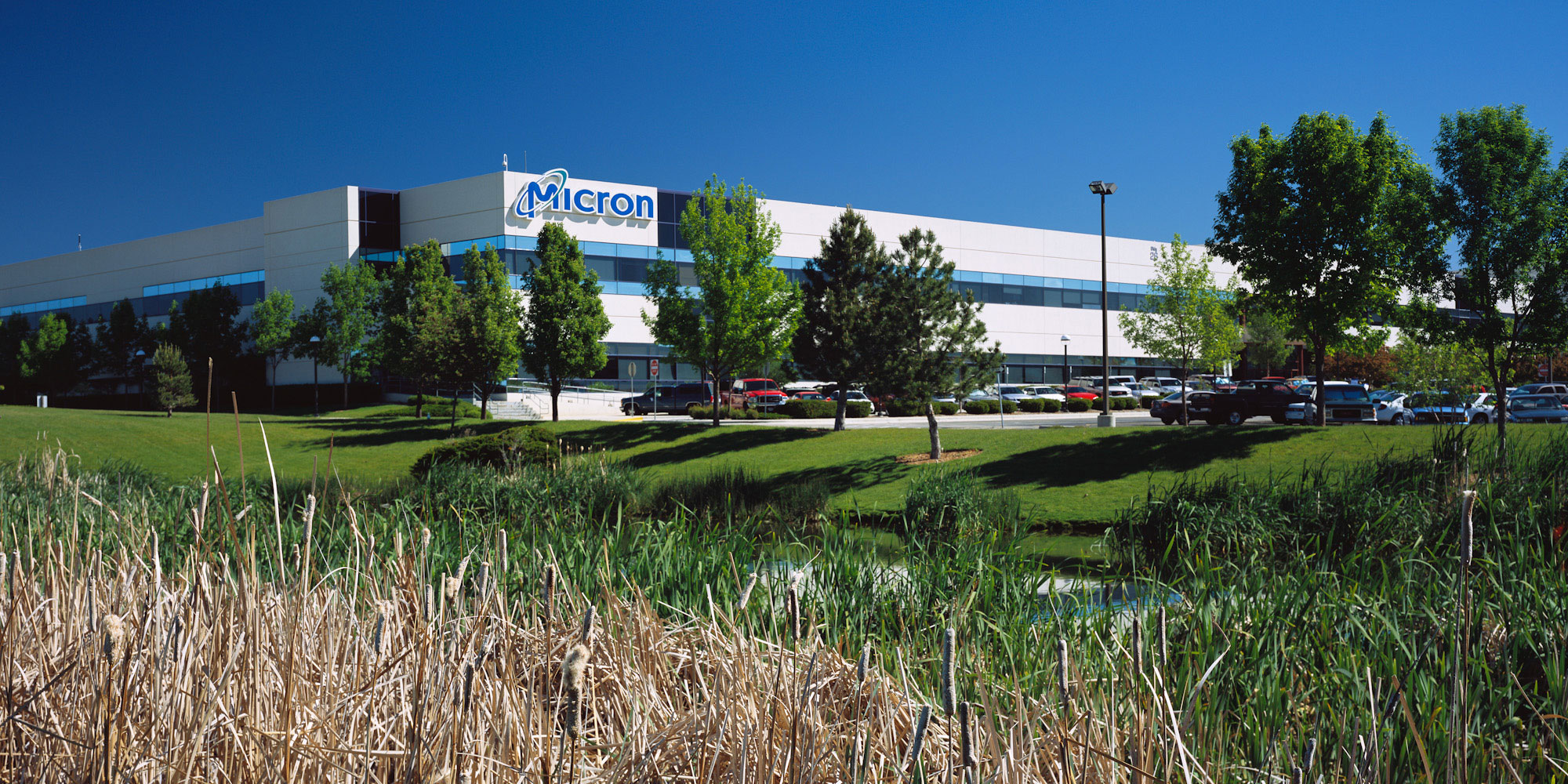 Micron CFO Ernie Maddock said the company's ability to put CMOS under the array enables it to fight above its weight in 3D NAND and expects the architecture to be viable for several generations.
Sur noted the timing of the fork from Intel also comes at time when Micron is getting more traction in the enterprise and cloud segments, where it's traditionally had a small share in the SSD market. In its last quarter, Micron benefitted from favorable pricing environments for both DRAM and NAND, hitting record revenues for its SSDs and increasing its share of the market. Maddock foresees a future where Micron's share moves into the double digits as it executes its roadmap and broadens its portfolio.
But as Sur noted, this growth comes at a time when there's a potential oversupply of 3D NAND around the corner after a shortage that created a beneficial pricing environment for Micron. "Our belief is there is ample demand for the level of bit supply," Maddock said, and that there's "ample room" for price reduction without being detrimental to margins.
DRAM pricing is also continuing to hold, said Sur and strong in all segments for Micron. Maddock said both the enterprise and hyperscale server markets have generated strong demand for DRAM, and mobile is on track for another good year. With cloud and data center CAPEX seeing 30 percent growth, Sur asked if it could outpace mobile. Maddock said the gap is quite narrow and too close to call.
Micron is also bullish on autonomous vehicles and edge computing, such as security devices and smart home appliances. Micron doesn't see these streams of demand as being separate. More content on mobile phones means more demand on servers, said Maddock. Even vehicles that aren't completely autonomous are generating more data from safety systems and digital dashboards, and that data is going to the cloud. He said the company has positioned itself well in the automotive market, where qualification times are long and rigorous, so Micron's goal is to help customer shorten those times wherever possible to get the latest and greatest technology sooner.
Home automation and edge devices are already carrying a reasonable amount of content, said Sur, noting that Micron is in the popular Amazon Echo, and it's a significant market opportunity. An important trend, said Maddock, is that a device often starts simple, but as it gets more popular, customers want more sophistication, and that means more memory.
Maddock himself joined Micron two-and-half years ago when the company was just starting 20nm DRAM. Now it's ramping 1x, and although competitors remain ahead, the gap has closed. "We have travelled a fairly good distance," Maddock said.
In addition, Micron's ability to put CMOS under the array enables it to fight above its weight in 3D NAND and expects the architecture to be viable for several generations. "The transition to 3D NAND was a defining moment for the company," he added.
News sources:EET US
Return