LAS VEGAS — Voice, connectivity and AI took center stage at the Consumer Electronics Show last week. If this year's CES is any indication, these three building blocks will compose the holy trinity of consumer electronics devices that will drive the market in 2018 and further into the future.
Voice assistants are now poised to move into wearables, headphones, baby monitors, lamps, TV remotes and vehicles. Paul Beckmann, founder and chief technology officer of DSP Concepts, told EE Times, "We are witnessing a Cambrian explosion around voice."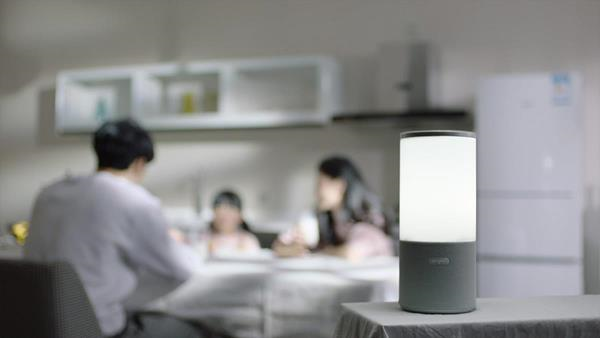 Baidu shows off a voice-enabled smart speaker lamp (photo: Baidu)
At CES, Baidu, known as "China's Google," shouted out most loudly for voice by unveiling and opening to developers its Duer OS-based platform. Neither its voice-enabled lamp, ceiling-mounted projector nor screen need Alexa or Google Assist. A growing number of vendors are gravitating toward voice, as Baidu loves to say, at "China speed."
Connectivity in consumer devices is already a given. The next necessity is the ability to "mix and match" different wireless networks, stressed Silicon Labs CEO Tyson Tuttle. Casually slapping onto IoT devices a connectivity chip originally designed for smartphones will no longer suffice, he explained. Systems need dynamic multi-protocol software and the ability to time-slice different wireless networks.
While AI dominates attention as a key enabler for highly automated vehicles, Gideon Wertheizer, CEO of Ceva, told us, "I see AI getting out of the fantasy world." Vendors are now trying to "set up parameters to use AI to solve specific problems in a random environment," he explained.
In other words, companies are learning to use AI in bite-size and apply it to specific tasks, rather than depending on AI to solve the world's problems.
Voice goes on the road

Voice is going to be critical both in the home and on the road.
Bosch announced at CES its plan to seat its voice assistant behind the wheel. "We are putting an end to the button chaos in the cockpit," declared Dirk Hoheisel, a member of the board of management of Robert Bosch GmbH. Elektrobit promised at CES that it will be among the first Amazon Alexa automotive software integrators.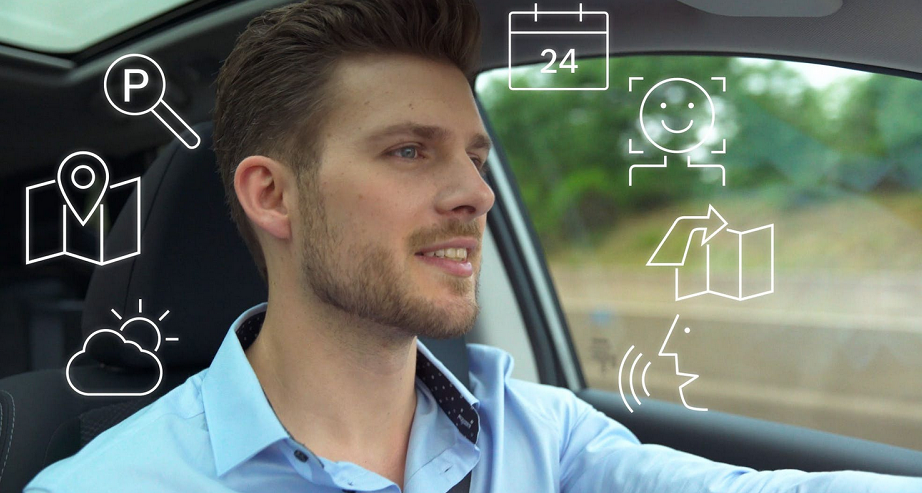 Bosch to develop 'natural language' in-car voice assist system (photo: Bosch)
As it unveiled its Duer OS-based Apollo 2.0 platform, dubbed "Android for automated vehicles," Baidu asserted that voice assistance will be an integral part of the platform. Qi Lu, Baidu's vice chairman, said, "There will be no border between a home and a vehicle. Whatever you can do at home, you should be able to do it in cars."
Whether at home or in vehicles, isolating voice and sending clear signals all the way to the cloud is very hard, Ceva's Wertheizer pointed out. "We are surrounded by noise." Naturally, solutions for homes and cars must be able to handle a set of very different noise environments.
News sources:EET US
Return